Cape Gazette visits Grimsey Island in Iceland
Hope and Joe Lavachia of Rehoboth Beach recently took their Cape Gazette to Iceland for a 10-day tour around the country by both land and sea.  Pictured here North of the Arctic Circle on Grimsey Island, they shared the most recent news with the nesting cliffside puffins and terns!  Grimsey is home to one hundred people and one million seabirds. The islanders live in a small village by the harbor, their town intersected by the Arctic Circle. During the summer there is no night in Grimsey; not until late July when twilight begins to descend around midnight.
The Traveler Series is sponsored by
Bob & Cathy Cardaneo
302-945-4620
rcardaneo@CruiseOne.com
www.CruiseWithBob.com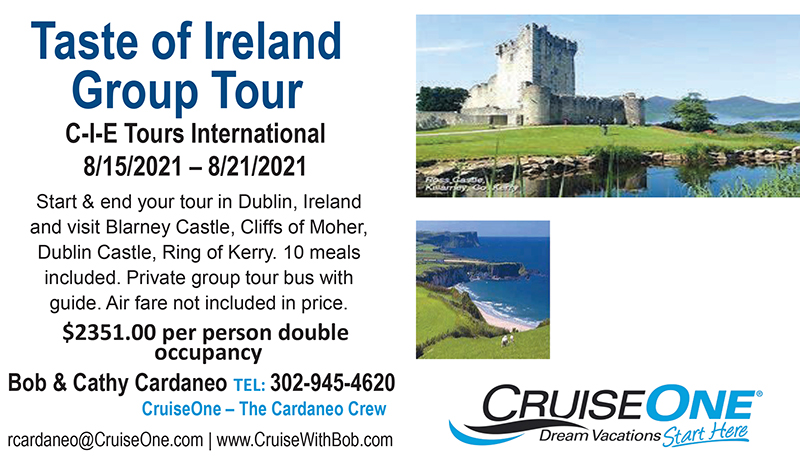 Welcome to The Cape Gazette Archive.
This content is provided free of charge
thanks to our sponsor:
Close ad in...
Close Ad