The Gazette celebrates graduation in Colorado Springs at the Air Force Academy
Cape Gazette readers Gene and Eileen Shellenberger of Rehoboth Beach celebrated their grandaughter Laikyn Duffey's graduation at the Air Force Academy in Colorado Springs, Colorado. She is one of 979 graduates from the class of 2017 and this is the 59th class to graduate from the academy. She majored in Political Science with a minor in Arabic. She is now a 2nd Lieutenant in the U.S. Air Force. Laikyn's entire family is proud of her and all her accomplishments. Laikyn is shown here smiling with her grandparents and favorite paper at her side. She too is proud; she looks up to her grandfather and is eager to serve our country just as he has.
The Traveler Series is sponsored by
Bob & Cathy Cardaneo
302-945-4620
rcardaneo@CruiseOne.com
www.CruiseWithBob.com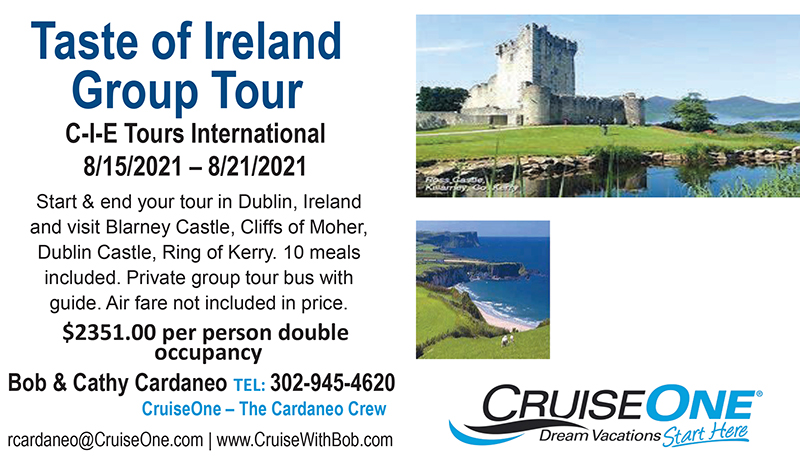 Welcome to The Cape Gazette Archive.
This content is provided free of charge
thanks to our sponsor:
Close ad in...
Close Ad